Discussion Starter
·
#1
·
my psycho cat Putter,
has a new game she likes to play. it started out as me teasing her.
I put a couple inches of water in the bathroom sink, and while she watches,
i drop a Q-tip (one of her favorite toys) in the water,
it then sinks almost instantly.
her challenge is to get it out, and like most cats, she does not like water
her record is like 3" of water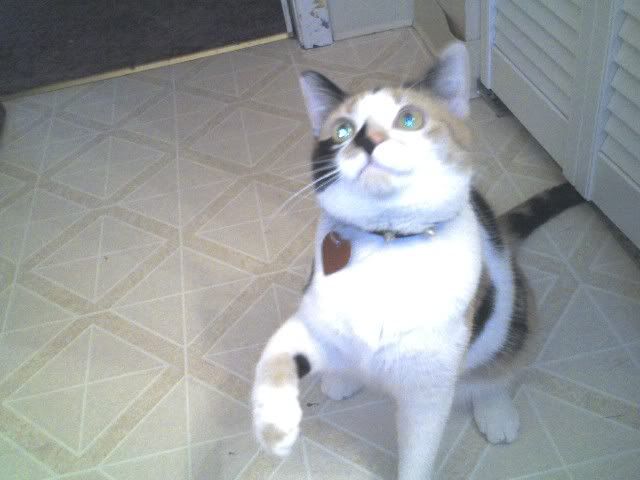 the bait,/\
game,set/\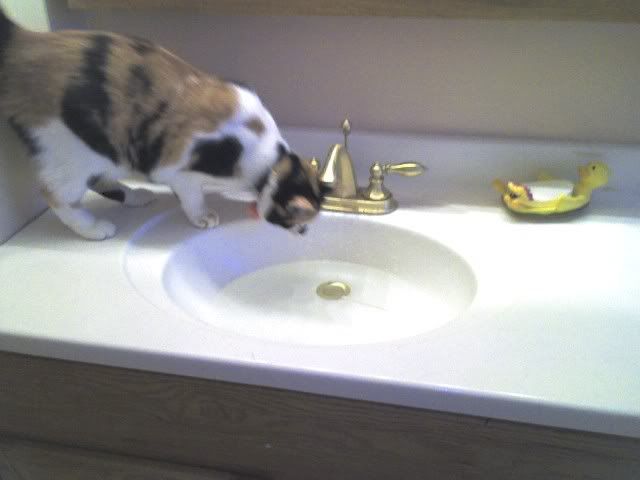 target aquired/\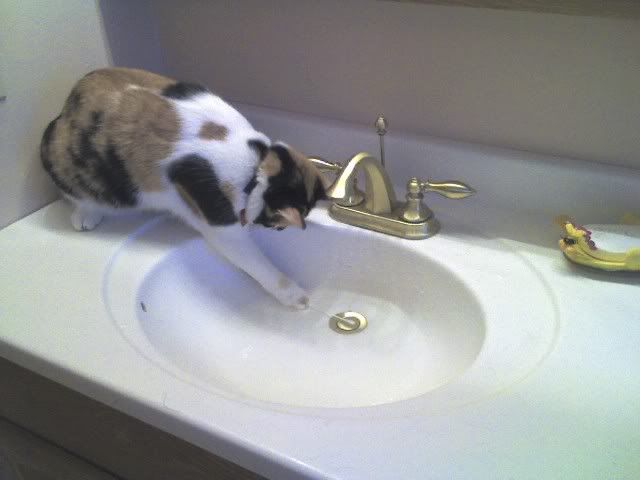 strike/\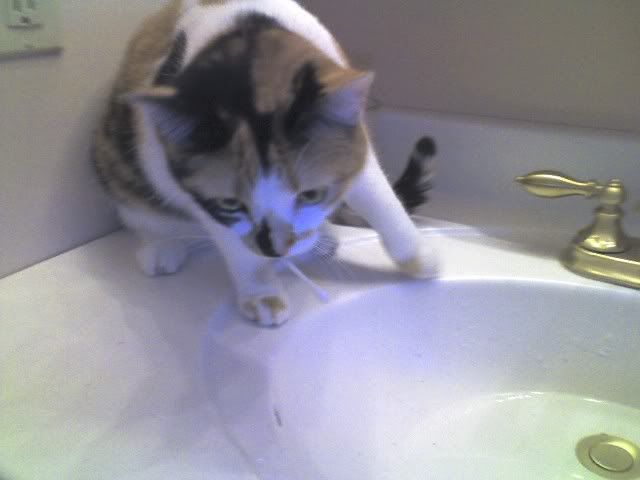 fruits of labor are sweet/\
this time i didn't have even an inch of water and it took her almost 4 minutes to get it
i'm so proud